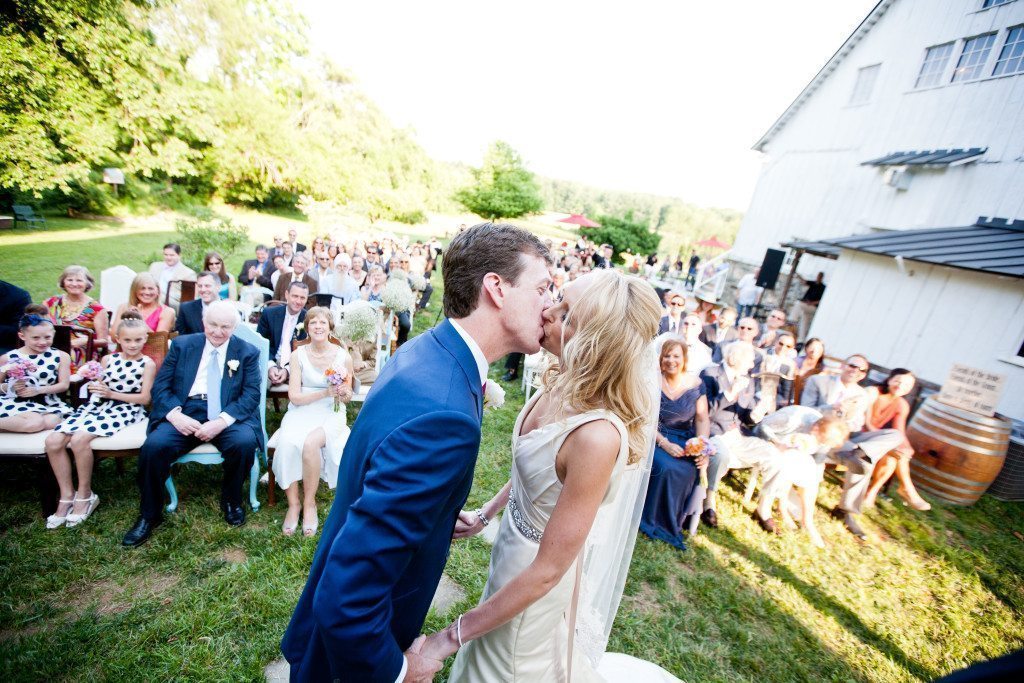 We collected data on all of our previous weddings and came up with a list of popular songs you can use at the conclusion of your ceremony. Take a look at these top 25 recessional favorites! This list steps away from the classic traditional artists like Bach, Handel, & Mendelssohn, and brings a unique approach using modern day music.
In no particular order…
1.) On Top Of The World – Imagine Dragons
2.) White Dress – Ben Rector
3.) Good Life – One Republic
Top 25 Unique Wedding Recessional Songs
Elizabeth Anne
2019-03-19T15:12:33+00:00
A wedding reception is NOT just a food function. If that were the case, it would be set up like a restaurant with private booths and separate dining rooms. The reason for the openness of the floor plan is to offer inclusiveness to all guests. The entertainment is not always a background role, but a focal point to bring the family together so as to celebrate as one.
Remember that the entertainment not only plays music but will act as your Master of Ceremonies. This means they do not just […]
Wedding Floor Plans – Celebrate seamlessly!
Elizabeth Anne
2019-03-19T15:39:30+00:00
Are you having a sparkler exit at your wedding? Thinking of buying those sparklers you see at the 4th of July stands on the side of the road? WELL…STOP & READ THIS FIRST.
A few years ago I was the DJ at an extravagant wedding and the couple elected to have sparklers conclude their night.. The vision was simple. Hold hands and slowly make your way through the tunnel of lit up love. Photos are going off like it's the […]
Having A Wedding Sparkler Send-Off? Read This First!
Elizabeth Anne
2019-03-19T15:47:55+00:00