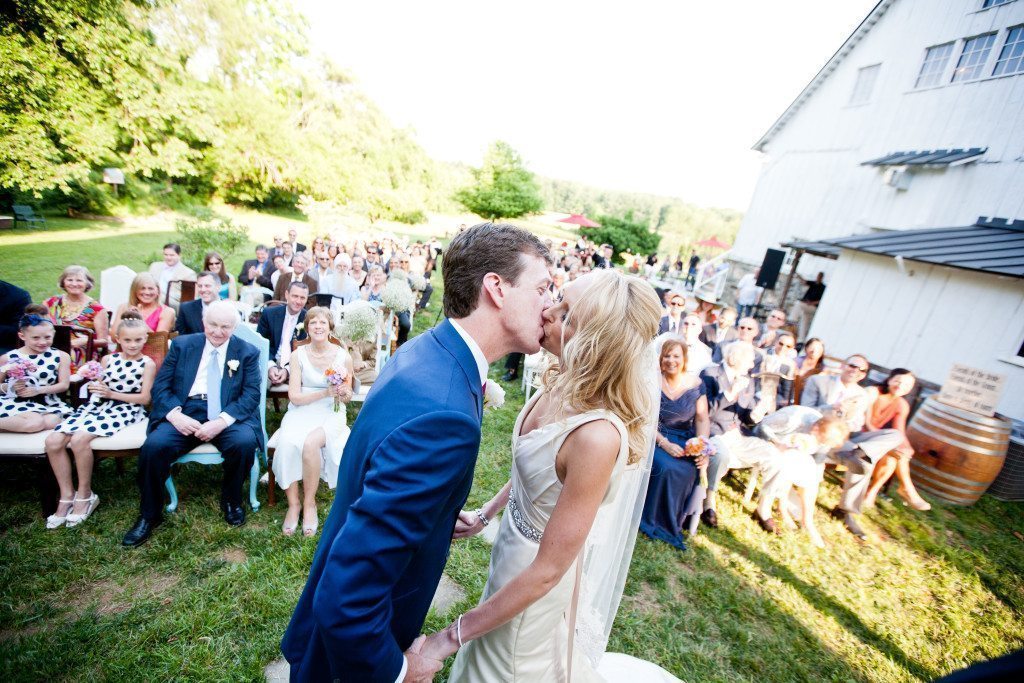 We collected data on all of our previous weddings and came up with a list of popular songs you can use at the conclusion of your ceremony. Take a look at these top 25 recessional favorites! This list steps away from the classic traditional artists like Bach, Handel, & Mendelssohn, and brings a unique approach using modern day music.
In no particular order…
1.) On Top Of The World – Imagine Dragons
2.) White Dress – Ben Rector
3.) Good Life – One Republic
Top 25 Unique Wedding Recessional Songs
Elizabeth Anne
2019-03-19T15:12:33+00:00
You have researched your entertainment and narrowed it down to 2 or 3 companies. Typically, most are looking for price and someone that can play music, right? Of course! It's perfectly normal to lead with those intentions when looking for your wedding entertainment. This is probably the first and only time you will have to hire a DJ.
But, there is one other important job your entertainment is responsible for that is usually overlooked. The role of Master of Ceremonies (the M.C.). I hear couples all […]
You're looking for a DJ, but what you really need is an M.C.
Elizabeth Anne
2019-03-19T15:27:54+00:00
I'm ditching the classics this time to bring you the most unique modern song selections for your wedding processional (as the bride marches down the altar). You'll notice some original artists as well as some incredible covers that have been made. Enjoy!
(Alphabetically)
A Thousand Years – Christina Perri or Boyce Avenue or The Piano Guys

Boom Clap – Lennon & Maisy

Can't Help Falling In Love – Ingrid Michaelson or Haley Reinhart

Chapel of Love – Jess Bauer
Top 25 Unique Wedding Processionals
Elizabeth Anne
2019-03-19T15:30:12+00:00
I thought I would pass this excellent article along from one of our most recognized and professional industry leaders. To know more about Mike Walter, check out the links at the bottom of this article. Enjoy!!
Here's a question I hear often: "Where's the best place to save money at our wedding?"
You'd think an owner of a DJ company would answer that question with "anywhere but the music/entertainment!" but that's not how I'm going […]
Where's The Best Place To Save Money At Your Wedding? By Mike Walter of Elite Entertainment
Elizabeth Anne
2017-11-01T18:00:54+00:00